Authentic accomodations, exclusive views, retrat in nature, slow life "digital detox" in the Herens Valley (Valais, Switzerland)
Mountain cabins & holiday apartment rental in the swiss alps (val d'Hérens, Valais). Evolène: the perfect destination for hikers, meditation, retirement, and mountain lovers. The Val d'Hérens remains one of the most unspoiled valleys in the Alps: nowhere in the valley will you see the huge condominium buildings or the mountain-sides defaced by overdeveloped ski-pistes that have become so common elsewhere. The Hérens Valley is still essentially agricultural, and the villages remain small, traditional, and strikingly picturesque. They are nestled among some of the highest mountains in the Alps, including the Dent Blanche, the Pigne d'Arolla and the Matterhorn, making the valley a perfect spot for both active and contemplative vacationers.


Chalet Eagle's nest | Mountain Cabin to rent (Evolène,Herens Valley,Valais)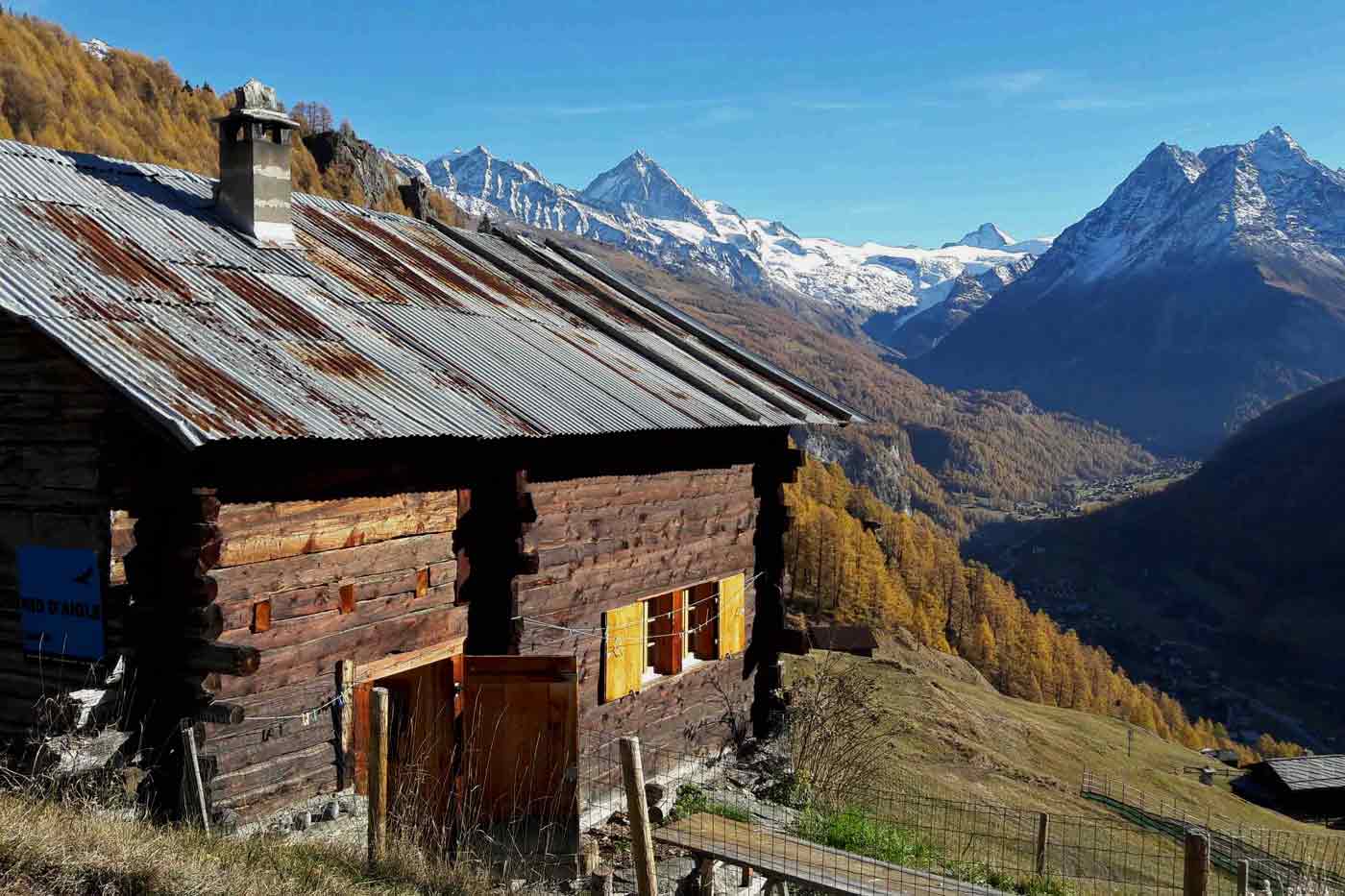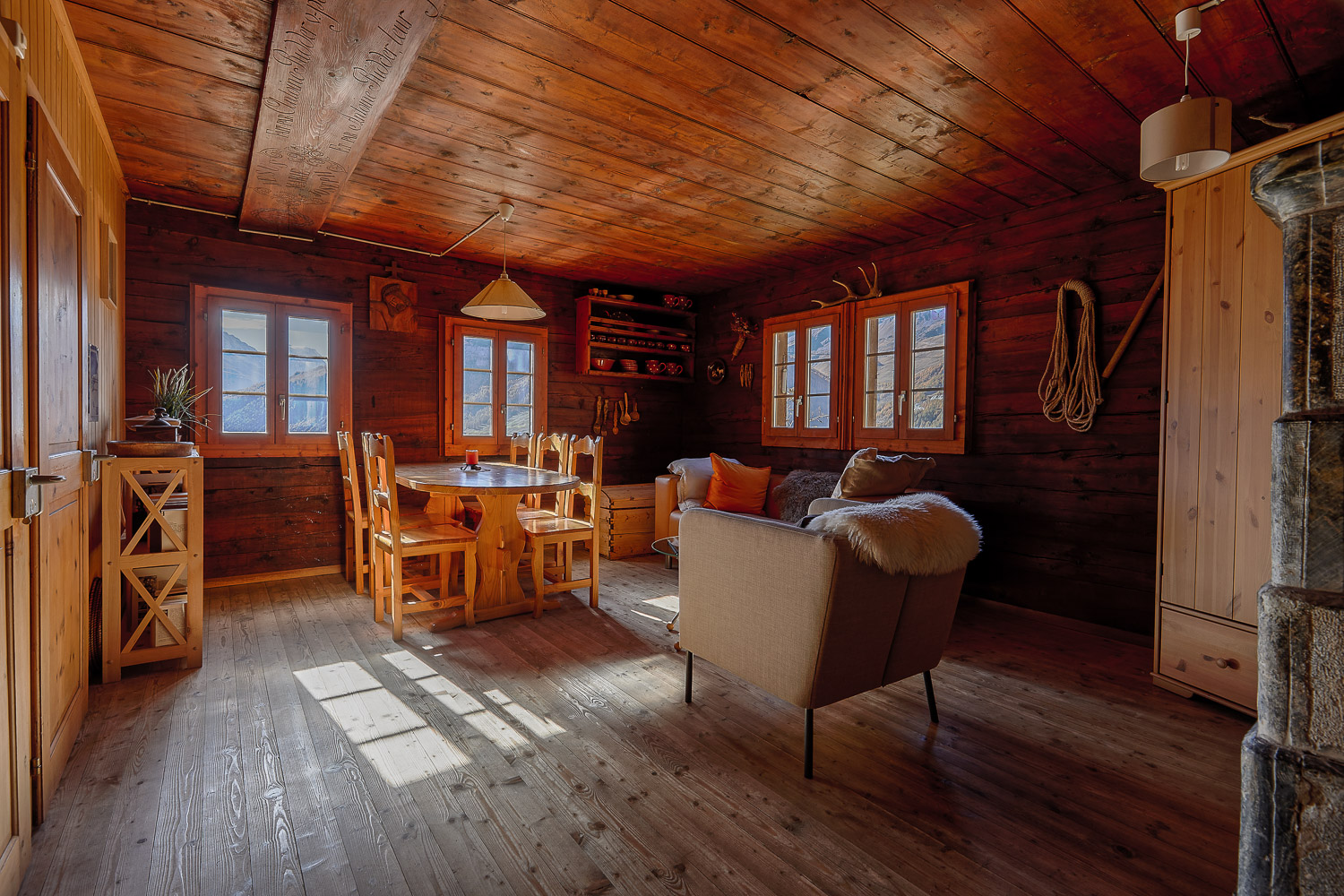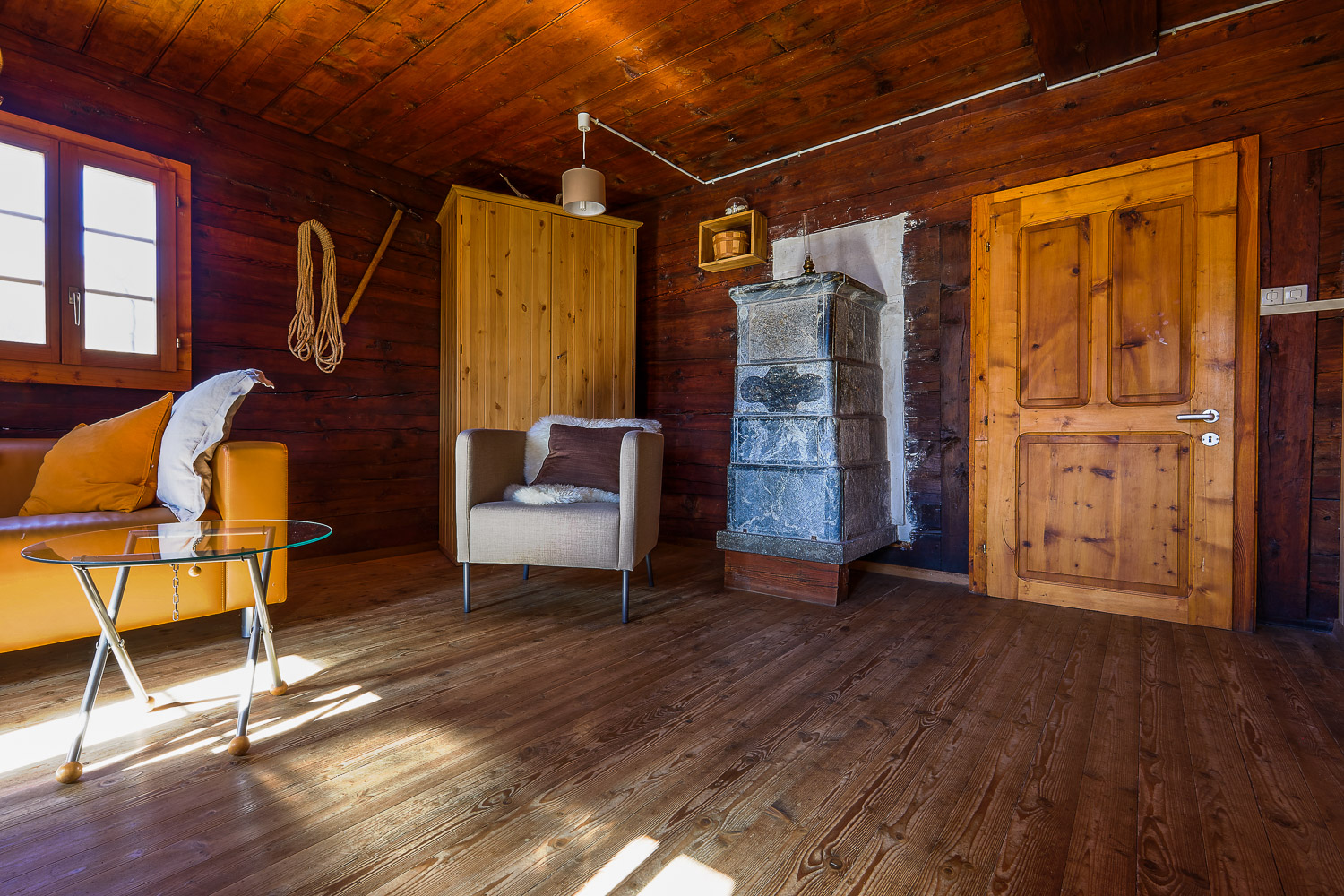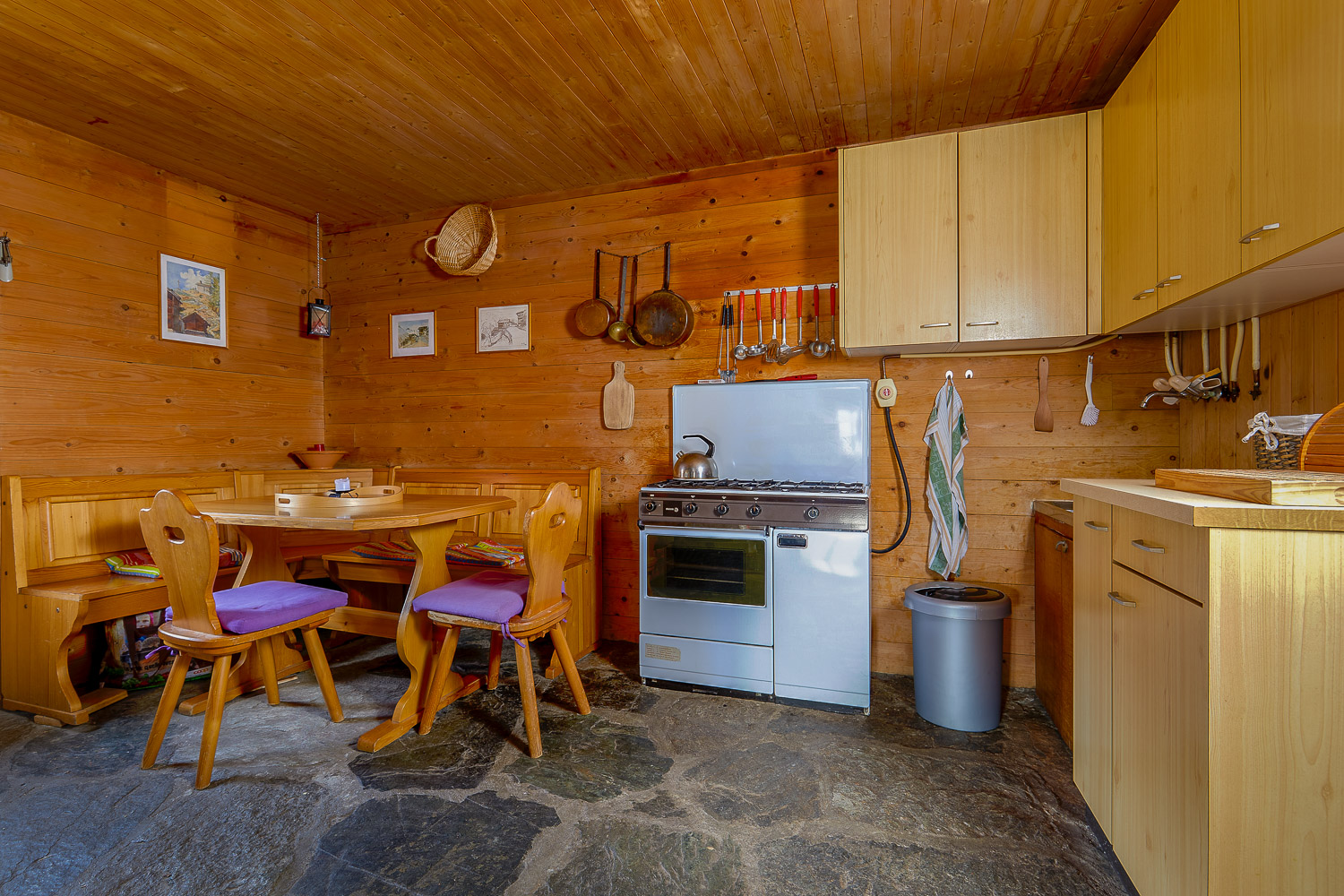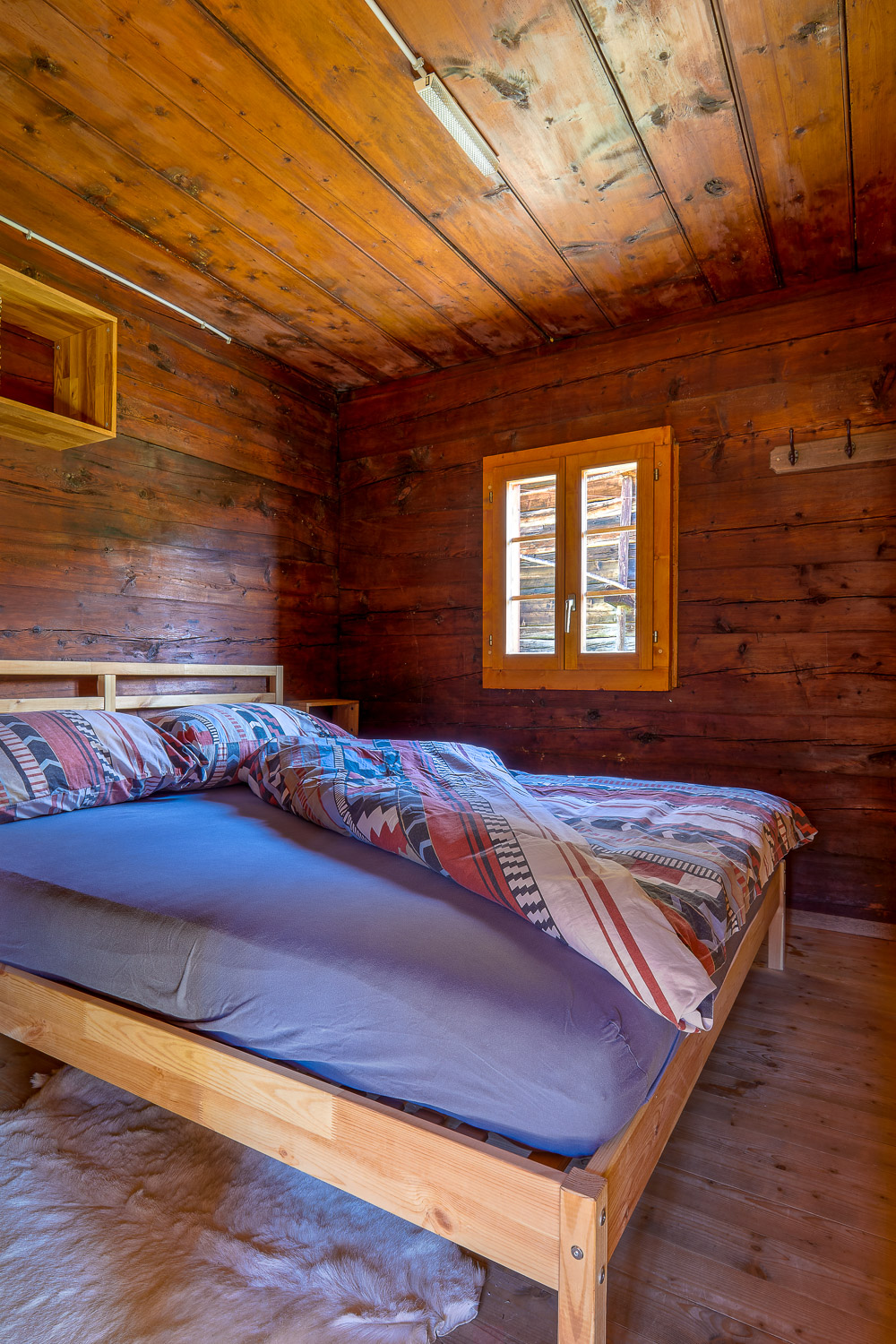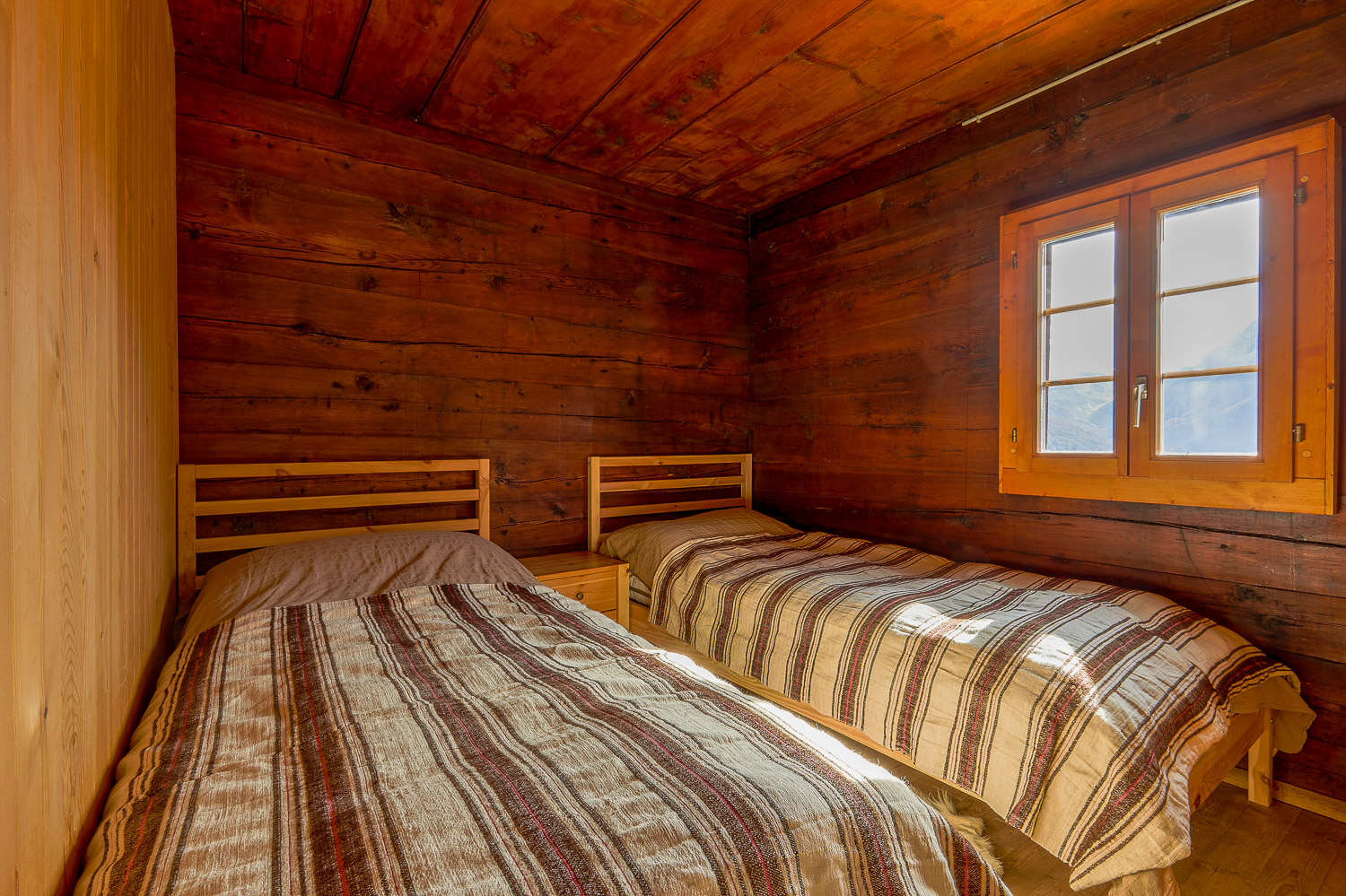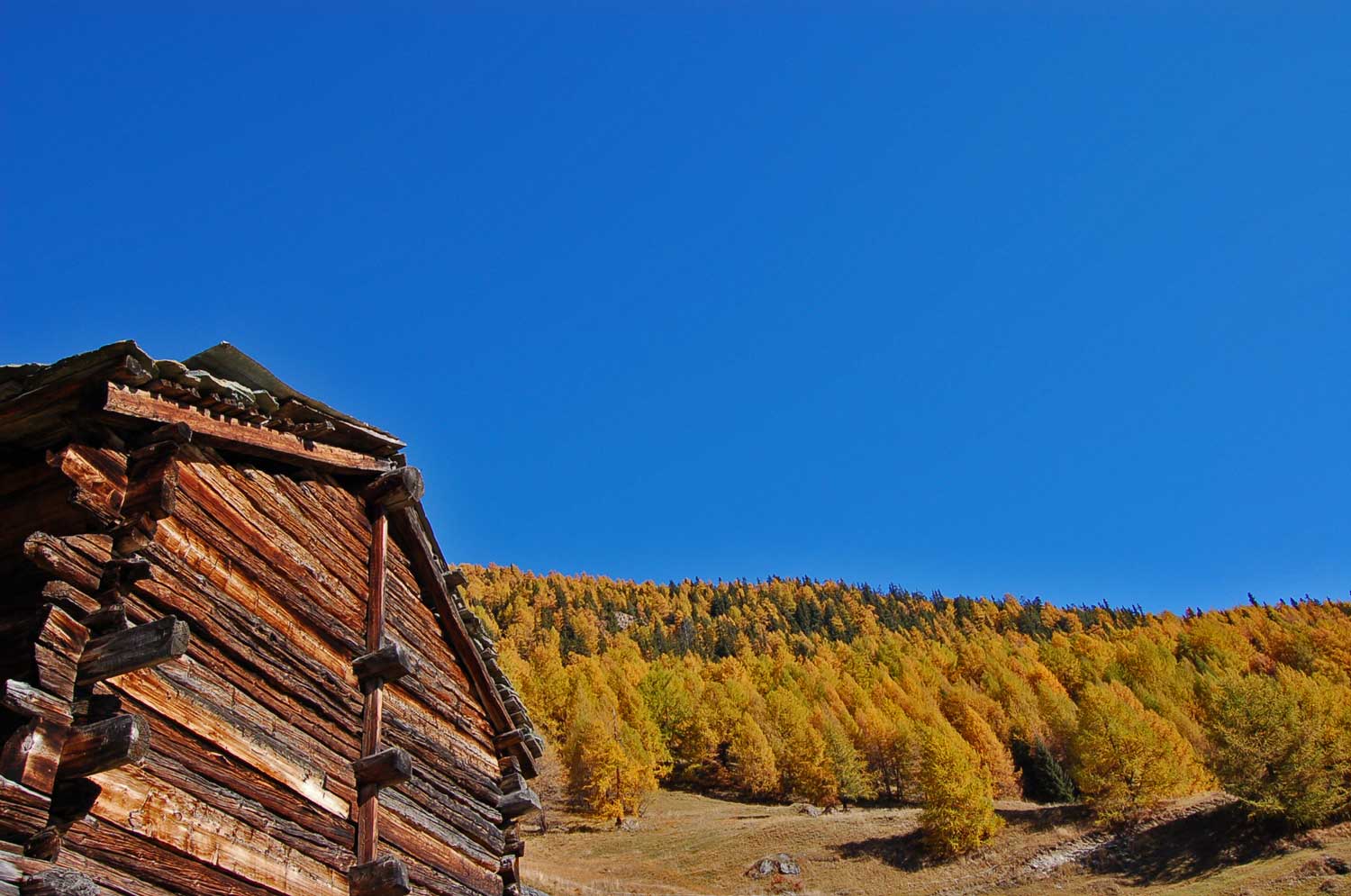 Chalet_Nid_Aigle_Mayen_louer_Valais_Herens_Evolene
Mayen_Nid_d_Aigle_Volovron_sejour
Mayen_Nid_d_Aigle_Volovron_pierre_ollaire
Chalet_Nid_d_Aigle_Volovron_cuisine - Copie
Chalet_Nid_d_Aigle_Volovron_chambre_grand_lit - Copie
Chalet_Nid_d_Aigle_Volovron_chambre_petit_lit - Copie
Chalet-Nid-d'Aigle-panorama-haut-val-d'Hérens1 - Copie
Chalet_Nid_d_Aigle_Volovron_grange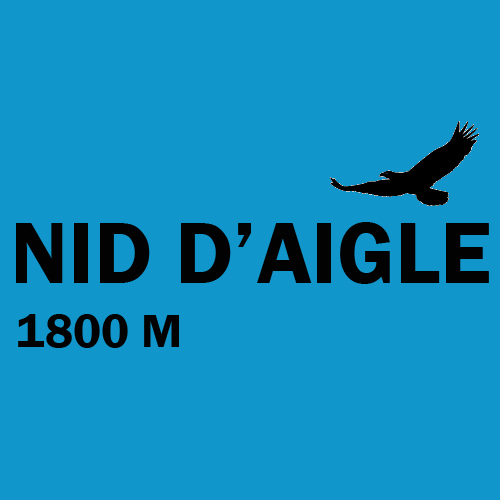 Your holidays in an authentic alpine chalet built in 1911. Homecoming and healing facing one of the best views of the Alps. The chalet was recently renovated in the traditional style. It strikes the perfect balance between modern amenities and simplicity. A snug Alpine hideaway to get away from it all : back to nature, slow life & "digital detox" !
The Eagle's nest Chalet (1800m/5'800 ft) is situated above Evolène, on a sunny terrace with a superb view of the mountain panorama of the upper Val d'Hérens. A road accessible to vehicles affords easy access to the vicinity of the chalet which however is completely secluded.
Open from April to November
Check-in: 04:00 P.M.; Check-out: 9:00 A.M.
Stays under 7 nights possible only on last minute reservation
Tradition & Relax
Authentic chalet
Digital detox : No wifi, no TV
Pets welcome
Isolated, Absolute silence
no direct car access
Exclusive view
South facing
Chalet Bellevue Lodge | Holiday apartment rental in Evolène – Hérens,Valais,Switzerland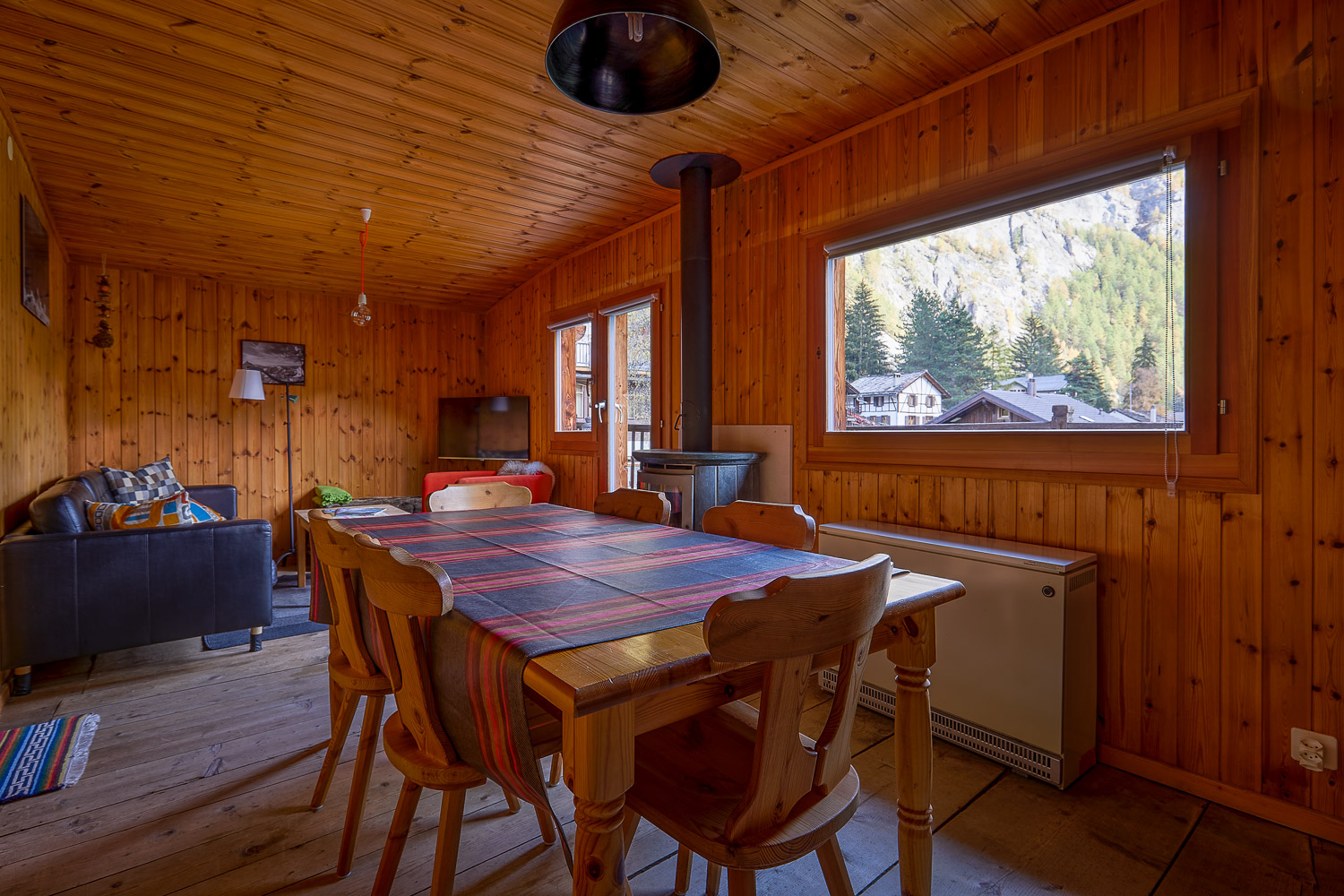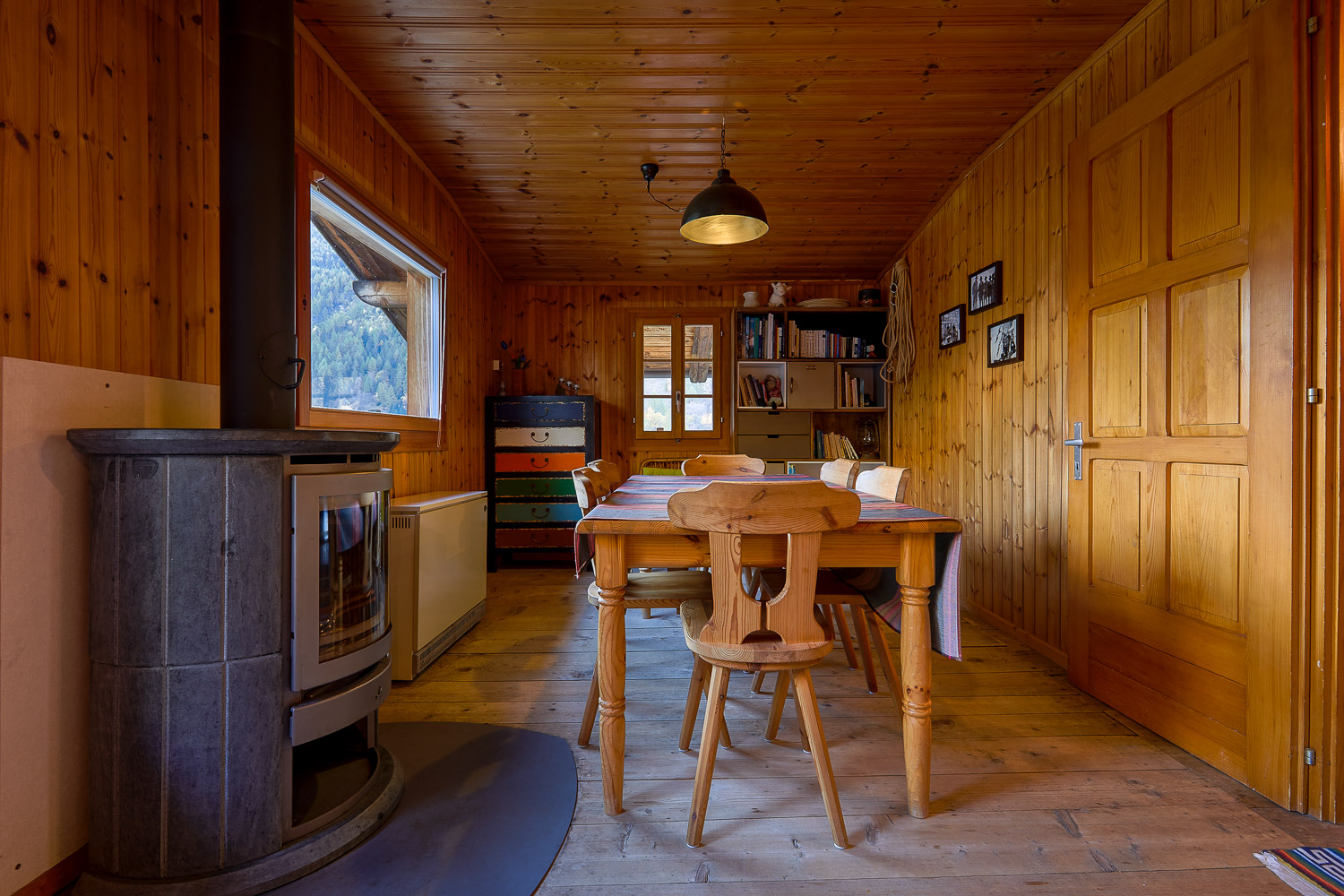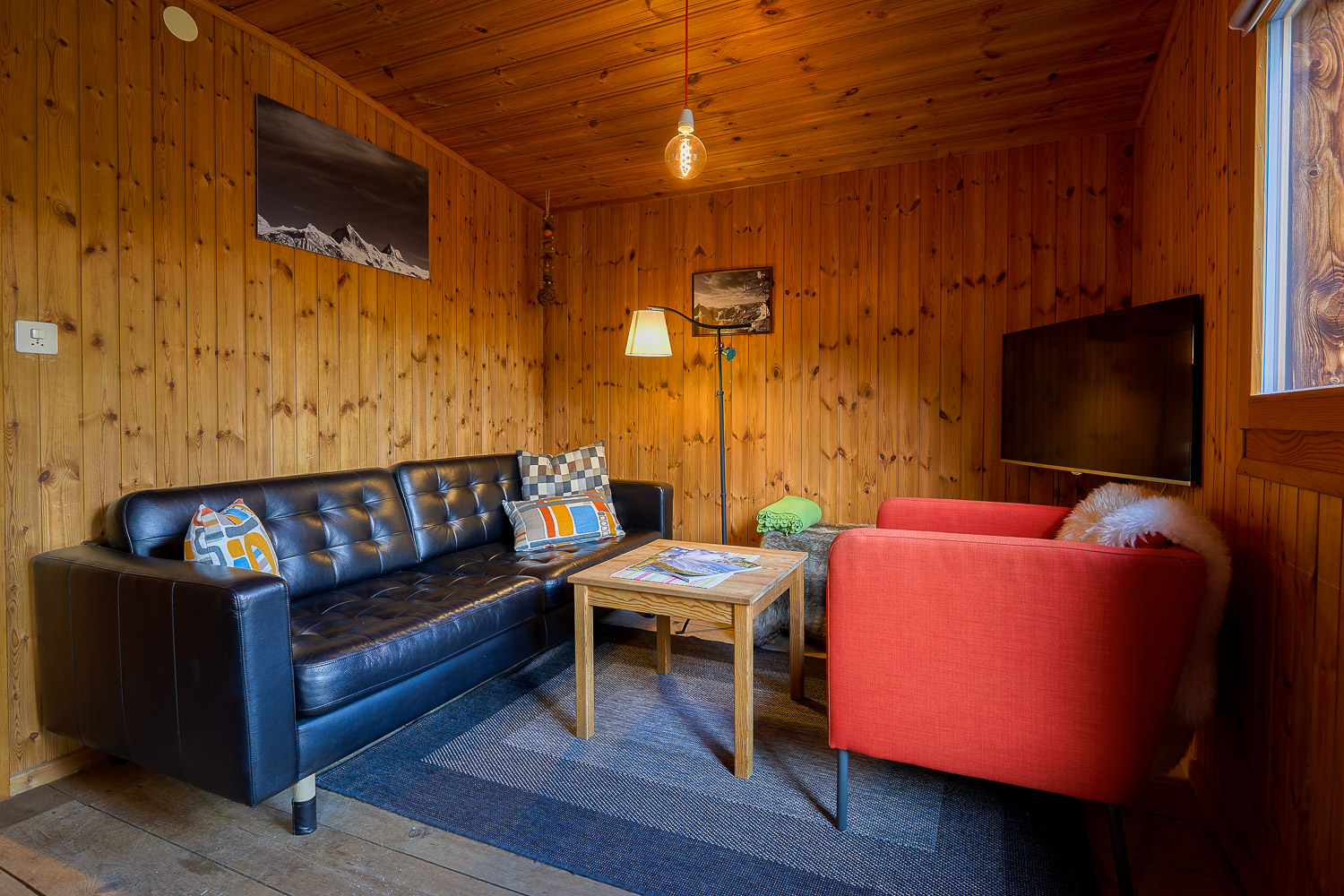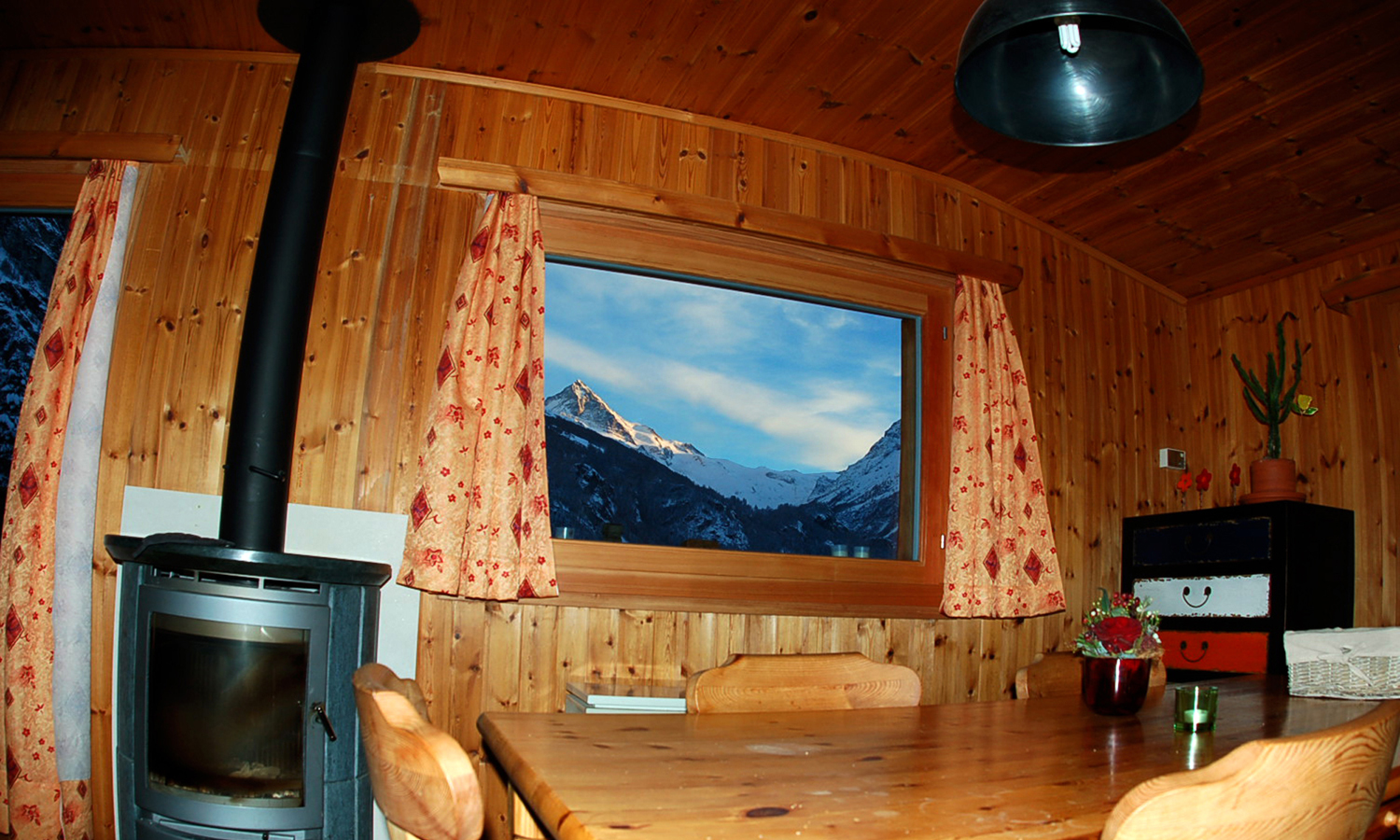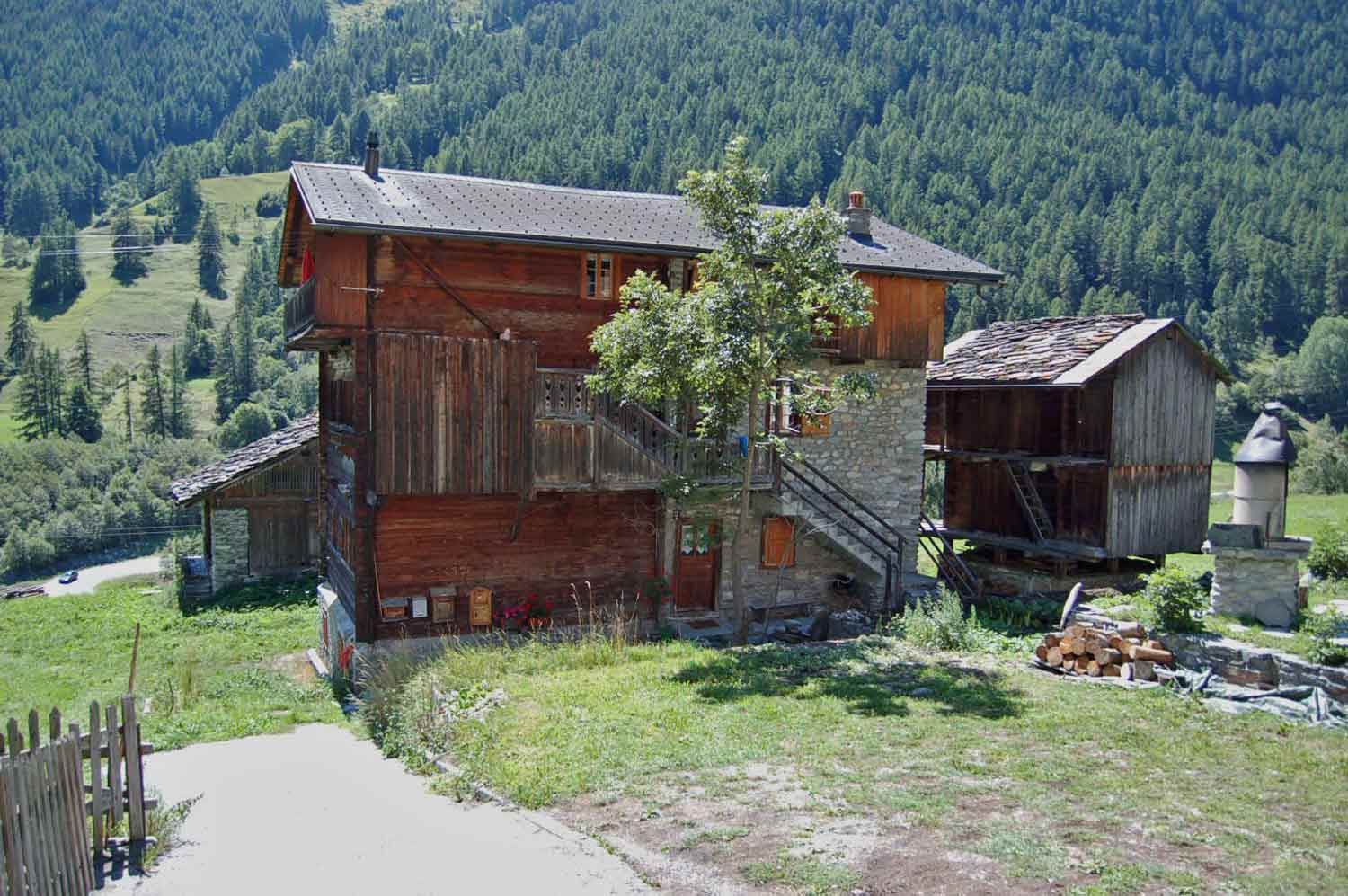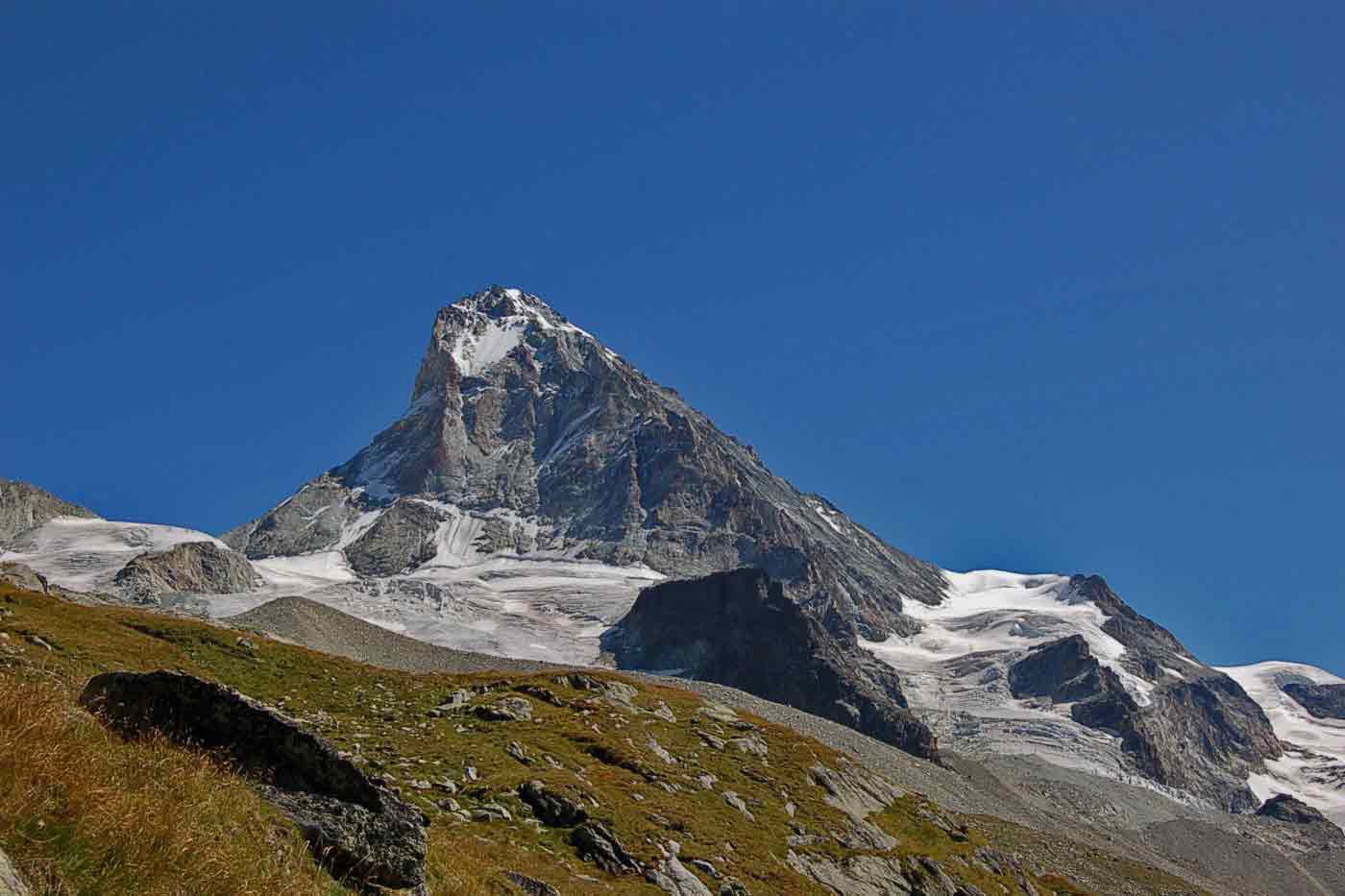 Chalet_Bellevue_2_sejour2
Chalet_Bellevue_2_sejour3
Chalet_Bellevue_2_sejour4
chalet_bellevue_evolene_sejour 2
Chalet_Bellevue_2_moyenne_chambre_a_coucher
chalet_bellevue_evolene_ete
Dent_Blanche_Evolene_Herens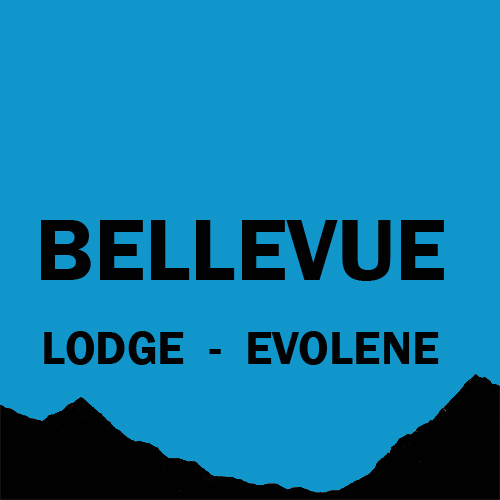 Your Holiday apartment in Evolène is situated in an authentic chalet built in 1929. Back to nature, slow life and healing facing one of the best views of the Alps. The Holiday apartment rental in Evolène is located on the top floor of a traditional Evolène chalet built around 1930, was completely renovated recently with tasteful furnishings. It offers the ideal setting for a calm and restful holiday. In addition, the balcony has a majestic view of the bottom of the valley, the Dents de Veisivi and the Dent Blanche.
Looking for a holiday apartment rental in Evolène or a seasonal rental in the val d'Hérens ? The Chalet Bellevue Lodge in Evolène : an exceptional situation.
Opened all year
Check-in 4 PM; Check-ou: 9 AM
Stays under 7 nights possible only on last minute reservation
Tradition & Relax
Authentic chalet
Free Wifi
Pets welcome
Very quite
Central location
Exclusive view
South facing
6 avis sur
Unser Ziel war es, weit weg vom Alltag (Arbeitsalltag). Eine Woche absolute Ruhe und Entspannung. Dies konnten wir im "Adlernest" vollumfänglich umsetzen. Wir genossen eine Woche weit ab von der Hektik die absolute Ruhe, das schöne Wetter, die Natur mit all seinen Tieren und Pflanzen und die Einfachheit der Hütte mit dem notwendigen Komfort. Wir waren weniger sportlich (Wandern, etc.) unterwegs. Vielmehr machten wir jeden zweiten Tag einen Ausflug und besuchten diverse schöne und sehenswerte Walliser Dörfer und die grosse Staumauer "Grand Dixence". Es war eine sehr erholsame Woche, doch leider viel zu schnell vorbei. Der Vermieter ist sehr entgegenkommend und freundlich. Schon beim "Buchen" lief alles reibungslos und unkompliziert. Wir können das "Adlernest" allen wärmstens weiterempfehlen.
C'est un endroit incroyablement beau haut dans les montagnes. Un plaisir d'y séjourner si vous aimez le calme et la montagne.
Véritable havre de paix au milieu d'un décor majestueux. L'authenticité à l'état pur.
Tardieu Cédric
2020-08-18
Très joli chalet authentique, complètement isolé avec une vue splendide. Il est confortable, spacieux et décoré avec goût. L'accueil du propriétaire est très attentionné. Parfait pour des vacances vraiment reposantes.